Hyperion™ XL
Variable-Speed Air Handler

back to Air Handlers
Helping to circulate better air, the Hyperion™ XL variable-speed air handler is built unlike anything the market has ever seen. For one thing, it's constructed more like a refrigerator, with insulation between the double walls of the uniquely designed cabinet.
SMART TECHNOLOGY FOR BETTER AIR
Reliability
The all-aluminum coil found in this new line of air handlers is exponentially more durable than standard copper coils, which are susceptible to formicary corrosion. This ensures families stay comfortable indoors all year long, no matter what the weather outside.
Double-walled construction
The double-walled cabinet eliminates the need for exposed insulation and helps prevent energy loss with the use of airtight plugs instead of conventional knockouts. This reduces the air handler's carbon footprint and provides a cleaner environment.
ComfortLink™ II Communicating Capability
ComfortLink™ II communicating technology connects all of your key components, so your system automatically charges, configures and calibrates for optimal performance through the lifetime of your products.
Quiet comfort
Thanks to the exclusive Trane Vortica™ blower, the new Hyperion™ XL variable-speed air handler provides homeowners with reliable, ultra-quiet operation, so they can hear each other instead of the heating and cooling system.
Better, cleaner air
Pair this Trane variable-speed air handler with CleanEffects™ for advanced air filtration that removes more dust, pollen and other irritants from conditioned air for a cleaner, healthier, more comfortable home.
Every Trane variable-speed air handler is packed with high-quality components. Each helps ensure that time after time, your unit will provide total comfort your family can rely on. The Hyperion™ XL includes:



Uniquely designed cabinet
Fully enclosed insulation
All-aluminum coil
Variable-speed Vortica™ blower motor
Unique modular design
Electronic expansion valve metering device that is 400% more reliable than standard expansion valves
Quick-turn fasteners
"No leak" drain pan made from rust-resistant composites and built with a gradual slope
Heating options for either hydronic or electric heat
Corrosion-resistant finish
ComfortLink™ II communicating technology (on select models)
Highly efficient variable-speed technology (on select models)
WHAT IS AN AIR HANDLER?
The air handler is an important part of your air conditioning equipment. Its job is to effectively circulate conditioned air throughout your home.

HOW CAN I MAKE THE AIR IN MY HOME CLEANER?
In general, indoor air is four to five times more polluted than outdoor air. Approximately 87% of American homeowners are unaware of indoor air pollution.

WHAT IS TRANE CLEANEFFECTS™?
It's the world's most effective whole-house air filtration system, removing up to 99.98% of airborne allergens, including bacteria and viruses down to .1 micron.

HOW DOES A CENTRAL HEATING/COOLING SYSTEM WORK?
Central heating and central cooling systems are separate things but they are matched to work together. Here's how.

WHAT SHOULD I KNOW BEFORE CONTACTING A DEALER?
Your 4-Step Home Checklist


| Engine | |
| --- | --- |
| Layout / number of cylinders | 6 |
| Displacement | 3.4 l |
| Engine Layout | Mid-engine |
| Horespower | 315 hp |
| @ rpm | 6,700 rpm |
| Torque | 266 lb.-ft. |
| Compression ratio | 12.5 : 1 |
| Performance | |
| --- | --- |
| Top Track Speed | 173 mph |
| 0 - 60 mph | 4.8 s |
| Transmission | |
| --- | --- |
| Manual Gearbox | 6-speed with dual-mass flywheel and self-adjusting clutch |
| Fuel consumption | |
| --- | --- |
| City (estimate) | 20 |
| Highway (estimate) | 28 |
| Body | |
| --- | --- |
| Length | 172.2 in. |
| Width | 70.9 in. |
| Height | 50.4 in. |
| Wheelbase | 97.4 in. |
| Maximum payload | 739 lbs |
| Curb weight | 2910 lbs |
| Capacities | |
| --- | --- |
| Luggage compartment volume | 5.3 cu. ft. (front) / 4.6 cu. ft. (rear) |
| Fuel Tank Capacity | 16.9 gal. |
Designed to condition and circulate the air, varying its speed based on your home's heating and cooling requirements. It gives you a consistent level of quiet comfort and saves energy in the process.

We call it smart technology for better air..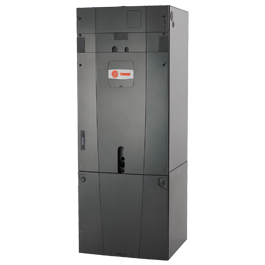 Contact your comfort specialist - Franks AC
back to Air Handlers